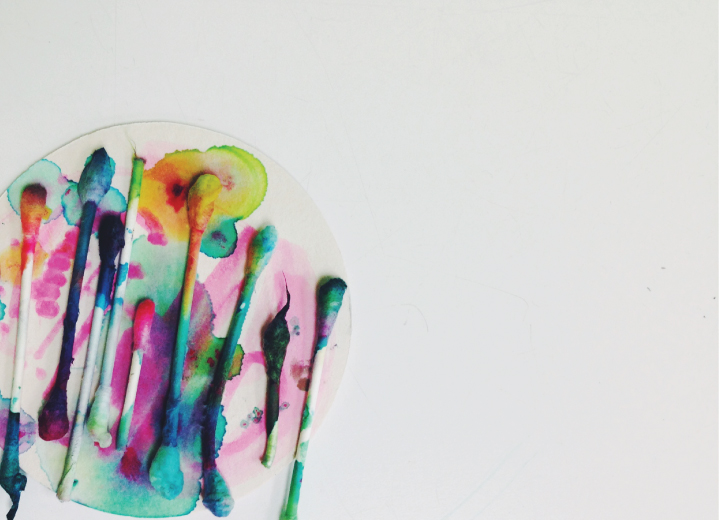 Are you ready for Summer? We host private and community art camps each week of the summer. We offer 5 day art camps ranging from 2 to 5 hours in length and offer awesome hosting incentives to host a summer program in your home with your friends! Cost of our art camps range from  $140.00-200.00 per participant for a 5 day camp. Below is a look inside some of our summer programs.
Creature Creation Camp
The Creature Creation Camp will be focused on the creation of imaginative creative creatures using found objects and re-useable materials! Participants will have the chance to work with Illustration and 3-Dimensional design to create their very own characters. For the first hours of camp students will work with our Animation and Illustration instructors while the second part will focus on toy design and clay character modeling. Participants will learn how to draw a character with movement and emotion, discover and create a storyboard, start their very own comic novel, and create a 3-dimensional models from their 2-dimensional drawings.
The Printmakers Camp
This Printmaking Camp will allow participants to become Printmasters. Each day will be divided into a different printmaking technique including Collagraphy, Monoprint, Monotype, Linoleum block-printing, Gyotaku, and Screenprinting. Students will learn the rich history of each technique as well as discover some of the major printmakers of the past and present art scene. The camp will work with themes of organic and structured forms, taking inspiration from nature as well as the design world. Each participant will walk away with a personal portfolio of screen printed posters, printed canvas art bags, a postcard/notecard/playing card set and a series of prints created by each individual.
Masters of Mediums Camp
The Master of Mediums camp will be a rich adventure into the art world. Each day of the camp participants will dive into a different art medium including Painting, Drawing, Photography, Ceramics, Design and more. Participants will learn about artists in each field and be inspired to create their own work using an array of materials and mediums. Participants will walk away with a basic understanding of each medium and a desire to continue discovering their talents.
Creative Craftsmanship: Eco-Design Camp
Creative Craftsmanship camp will allow participants the chance to become mini designers. We will look into the world of Design and focus on Architectural Design, Landscape Design, 2-Dimensional & 3-Dimensional Design, as well as Graphic Design. Students will have the opportunity to solve creative design problems while building an array of sustainable projects that will include terrariums, mini city scapes, bird houses, posters, veggie boxes, sculptures, and more.
Become a Creative Creatures & Co. host today to receive all the benefits of an awesome art program directly from your home, school, or event. Email us at info@ccartcollective.com  to inquire about hosting an art camp today!